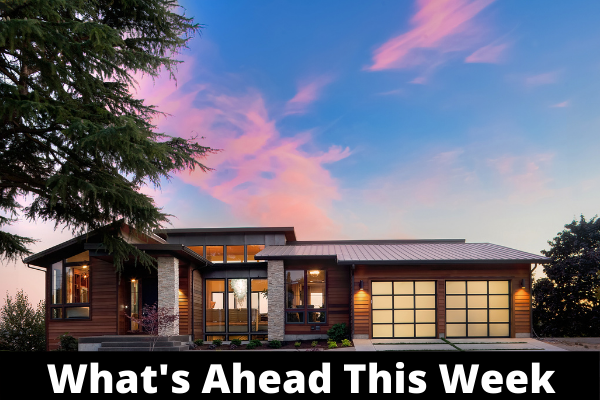 Last week's economic reporting included readings from the National Association of Home Builders Housing Market Index, data on sales of new and previously-owned homes, and weekly reports on mortgage rates and jobless claims.
NAHB: Affordability, Shortages of Labor and Materials Impacting U.S. Housing Markets
Housing market conditions are changing according to July's Housing Market Index produced by the National Association of Home Builders. Although the HMI reading declined by one point in July, ongoing trends including labor shortages, higher prices for building materials, and affordability impacted builder confidence in overall market conditions. July's index reading was 80 as compared to June's reading of 81 and the expected reading of 82. Housing Market Index readings over 50 indicate that most builders surveyed were confident about housing market conditions.
Component readings of July's Housing Market Index included builder confidence in current market conditions, which fell one point to 86; builder confidence in housing market conditions for the next six months rose two points to 81. Builder confidence in prospective buyer traffic in single-family housing developments fell six points to an index reading of 65. Buyer traffic readings often fell below 50 before the pandemic.
Regional builder confidence readings for housing market conditions were mixed in July. The Northeastern region's reading was four points lower at an index reading of 75. The Midwest index reading was one point lower at 71. The builder confidence reading in the South was unchanged at 85 and the West's builder confidence reading dropped two points to 87.
Previously-Owned Home Sales Rise in June
The National Association of Realtors® reported a seasonally adjusted annual pace of 5.86 million sales of previously-owned homes in June. Analysts expected a reading of 5.93 million sales; May's reading for existing home sales showed an annual pace of 5.78 million homes sold.
Demand for homes since the pandemic started is driven by home buyer demand for homes in less congested suburban and rural areas. Although demand for homes encourages home builders, it also increases home prices when multiple buyers submit purchase offers on each available home. This drives home prices higher and sidelines first-time and moderate-income buyers. High-demand areas are also experiencing more cash offers, which creates difficulties for buyers needing to finance a home purchase.
Housing Starts Rise in July as Building Permits Issued Fall
U.S. housing starts rose in June according to the Census Bureau. 1.64 million starts were reported on a seasonally adjusted annual basis. 1.59 million starts were expected based on 1.55 million starts reported in May. Building permits fell to 1.60 permits issued in June; analysts expected building permits issued in June to match May's reading of 1.68 million building permits issued.
Mortgage Rates and Jobless Claims
Freddie Mac reported lower rates for fixed-rate mortgages with 30-year fixed rates averaging 10 basis points lower at 2.78 percent. Rates for 15-year fixed-rate mortgages were also 10 basis points lower and averaged 2.12 percent. Rates for 5/1 adjustable mortgages rose two basis points on average to 2.49 percent. Discount points averaged 0.70 percent for fixed-rate mortgages and 0.40 percent for 5/1 adjustable rate mortgages.
419,000 new jobless claims were filed last week as compared to 368, 000 initial jobless claims filed in the previous week. 3.24 million continuing jobless claims were filed as compared to 3.27 million ongoing jobless claims filed in the previous week.
What's Ahead
This week's scheduled economic reporting includes readings on home prices from S&P Case-Shiller Home Price Indices, data on pending home sales and new home sales will be released along with the post-meeting statement of the Fed's Federal Open Market Committee. Fed Chair Jerome Powell is scheduled to give a press conference after the FOMC statement is released. Weekly readings on mortgage rates and jobless claims will be published along with the University of Michigan's Consumer Sentiment Index.